Own Your Market
An automated Minimum Advertised Price (MAP) monitoring software. Completely online — minimum effort.
Already integrated with hundreds of retailers.
Disclaimer: All product, logos, and company names are trademarks™ or registered® trademarks of their respective holders. Use of them does not imply any affiliation with or endorsement by them.
Automated
MAP Monitoring.
Know your products to improve eCommerce Strategy!
Our MAP monitoring software looks at your Brand's products across hundreds of eCommerce websites to identify those Sellers who may be in violation of your Minimum Advertised Price (MAP) agreements, logs the MAP Violation, and notifies you of the Seller breaking your MAP agreements.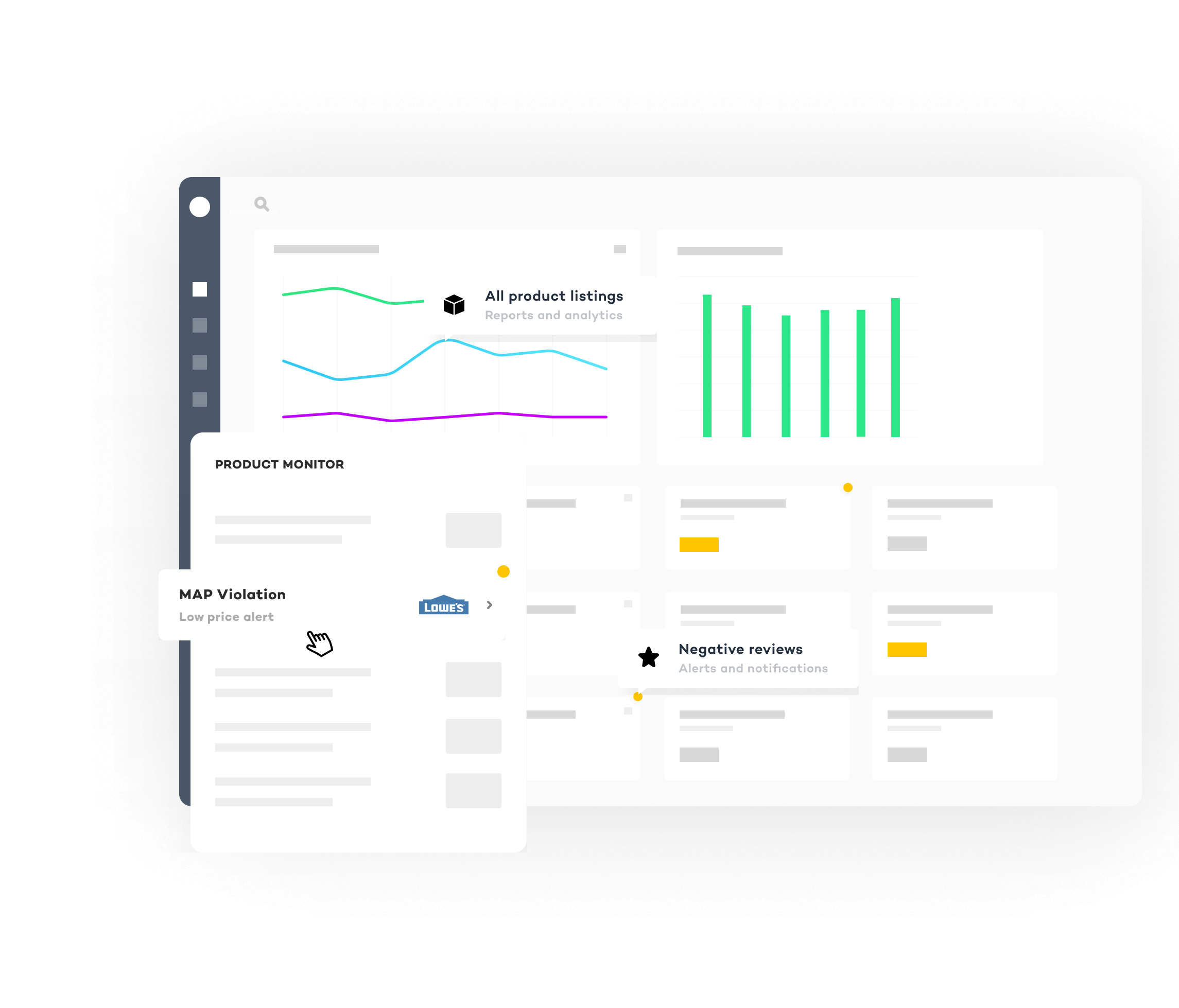 Product Pricing Trends
Know who is selling your products, for what, and where. But beyond that, with price trending you can see who dropped price first.
Product Content Review
See how your products are named, what is included in the product description, whether or not a product has A+ content, and more.
MAP Violator Alerts
Our automated price monitoring software will apply your minimum advertised price (MAP) agreement rules and notify you when a violation occurs.
Software and a Service
We do all the hard work for you. You let us know your products and your MAP, and we configure our scrapers from there.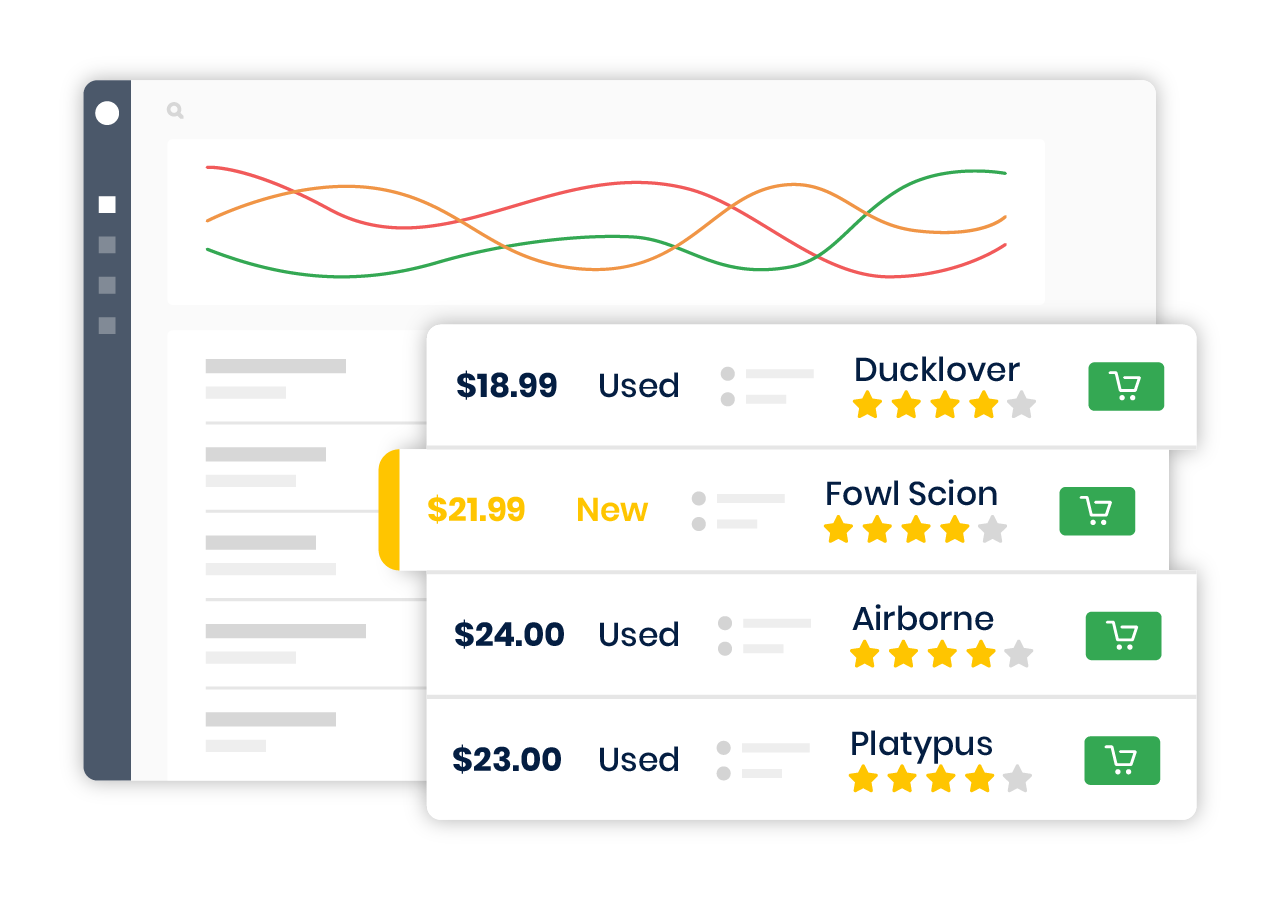 Visibility Into
Your Sellers.
Amazon, Walmart, eBay Price Monitoring, and more!
Hundreds of websites, tens of thousands of Sellers—our MAP monitoring software helps you weed through the noise and find the bad actors. We identify MAP violators, all your 3P Sellers, and more specifically, those Unauthorized Sellers.
Capture all your 3P Sellers
Understanding your products' prices and resellers' behavior is key to developing an effective MAP enforcement strategy.
Identify Unauthorized Sellers
Get notified when we see a new seller or an unauthorized seller appear on one of your channels.
Notify Sellers of MAP violations
Never leave the FrigginYeah! platofrm with our ability to notify sellers in-app.
Gain MAP Compliance
We give you all the data your Brand needs to gain compliance.
Start Winning!
By Product Monitoring Today
Every day there are marketplace Sellers, authorized or not, trying to figure out ways to get a competitive edge on other marketplace Sellers even on the marketplace themselves. There are many nuances to how Sellers try to edge their way to the front of the pack to own the coveted Buy Box, but all of it really comes down to a function of price.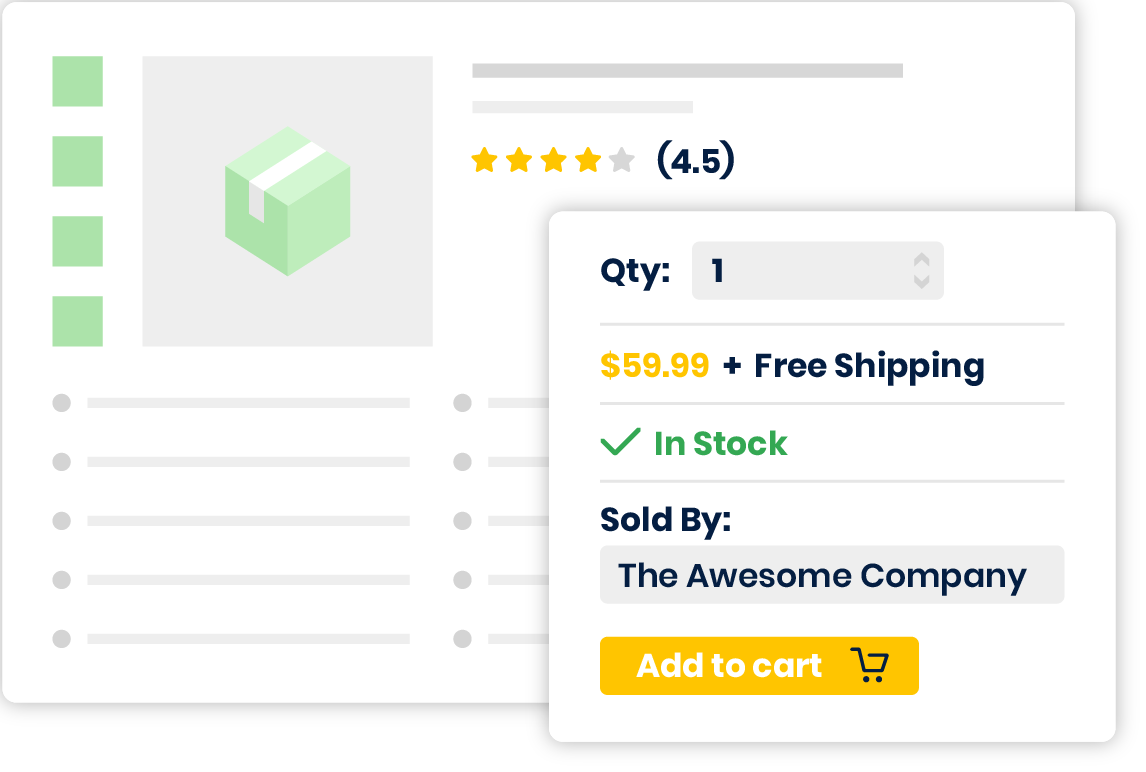 Sellers are betting against you
Sellers are betting that Brand's are not monitoring either their websites or the marketplaces. Beat them at their own game.
Don't be caught off guard
Sellers routinely drop price after-hours in hopes of catching a Brand not looking. We Are your eyes and ears when you can't be.
Re-think Brand protection!
Don't let someone ruin your brand's pricing.
25M
Sellers on eBay with 1 billion products sold in '20 and 80% of them are new!
2M
Sellers on Amazon with 480 million products. 100K Sellers with $100K+ annual sales.
1K
Sellers on Walmart with 17 million products.
1
Number of Sellers it takes to ruin your Brand's pricing with MAP violation.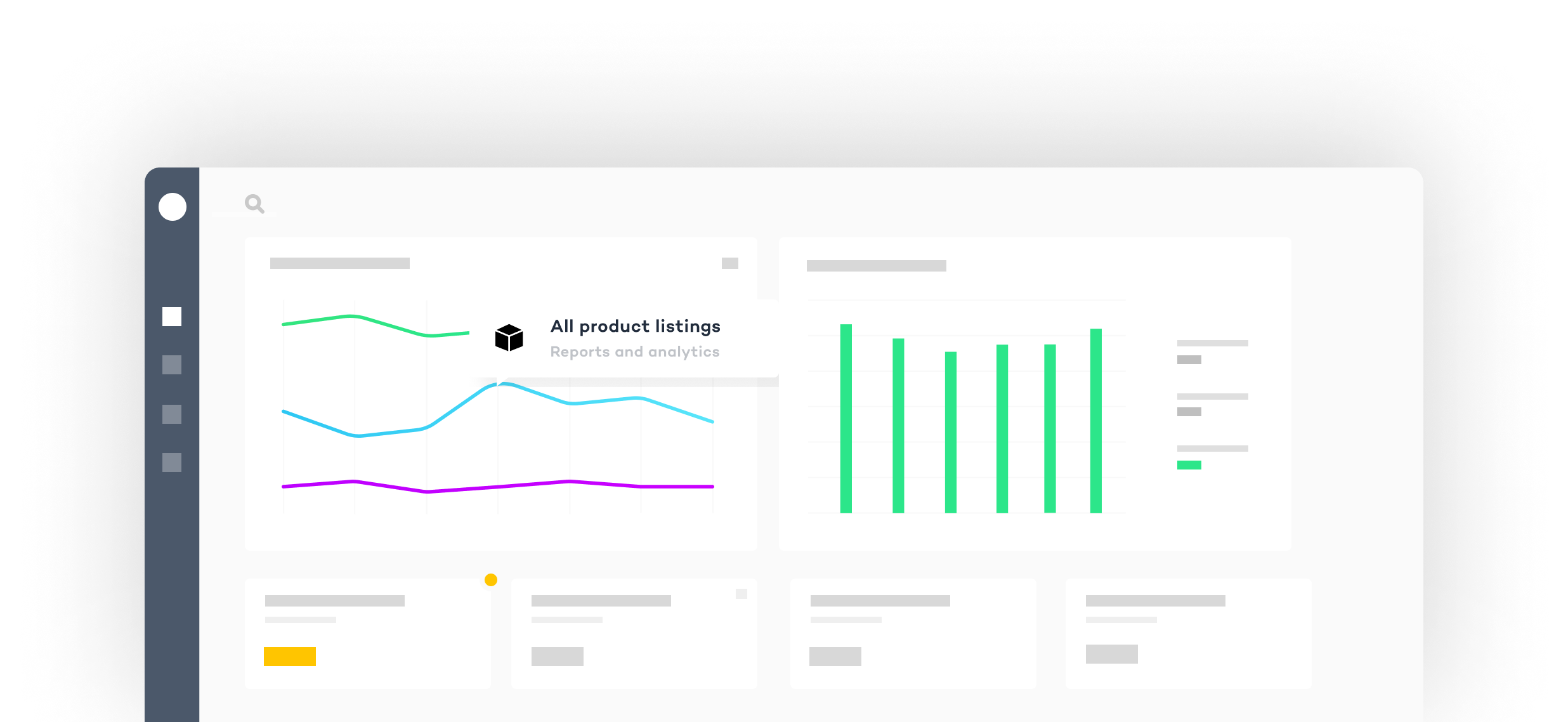 Automate Monitoring
Let us automate the manual spot checks you are doing today.
Intuitive Reporting Dashboard
Our UI was designed by our customers. Can't get much easier to use than that!
Scalability
Whether you are monitoring 25 products or 25,000 products we have a plan for you.
Wide integration
All the big guys, check. A lot of little guys, check check. The ability to add new sites on demand, triple check.
Get Started Today.
Join Brand owners across the world using FrigginYeah! to monitor, control and maintain their online Brand presence.
Start with a free trial today!
Let us show you how great our product is and start protecting your Brand today.
Get a free demo
See pricing
Surprisingly affordable and always competitive! Check out what we have to offer.