Know Your Customers
An automated Review monitoring software. Actionable reviews delivered to your inbox.
Already integrated with hundreds of retailers.
Disclaimer: All product, logos, and company names are trademarks™ or registered® trademarks of their respective holders. Use of them does not imply any affiliation with or endorsement by them.
Automated Product Review Monitoring.
DKnow your Customers to improve eCommerce Strategy!
Don't let negative reviews shut down your revenue streams. Get automated email alerts showing new negative reviews and quickly jump in and respond to those reviews on Amazon. Our MAP Monitoring solution comes prepackaged with Review Monitoring for your products not just on Amazon, but any of the retailers we integrate with for you.
Product review trends
See what is happening, where, and with what products. Negative reviews can come from many elements of the fulfillment lifecycle. Focus in and fix the problem before it hurts.
Pinpoint the negative reviews
Gone are the days spending hours looking at each product, sorting, and finding the new negative reviews. Let us serve them up to you, ready for you to take action.
Get alerted when it's important
eCommerce data scraping can add a lot of noise to your already hectic schedule. Set alerts and thresholds to get notified about only what is interesting to you.
Software and a Service
We do all the hard work for you. You let us know your products and your MAP, and we configure our scrapers from there.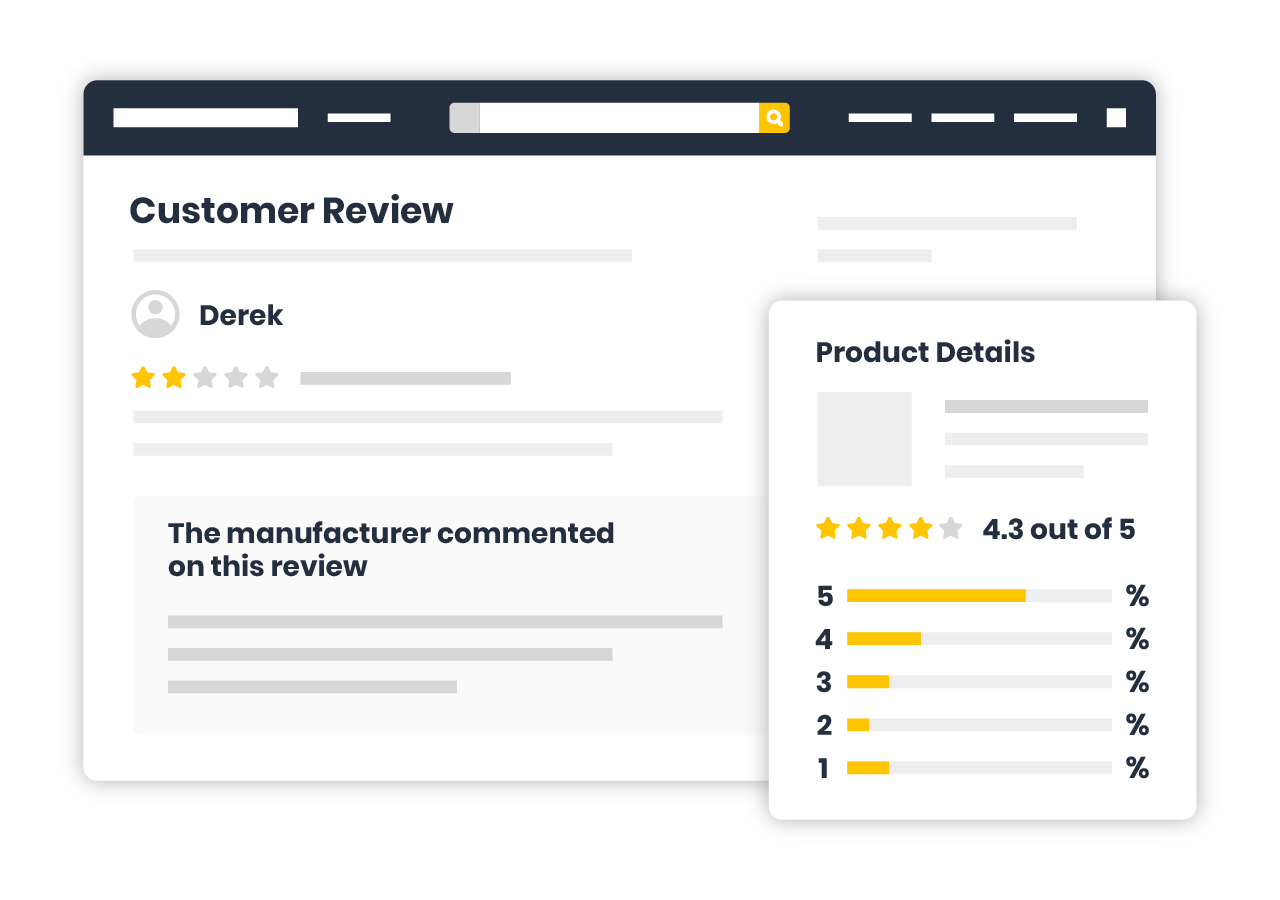 Save time—Click and Respond.
Amazon, Walmart, eBay Price Monitoring, and more!
Price monitoring software automatically tracks your product pricing across hundreds of websites. Our competitive pricing intelligence platform allows you the ability to view your products in predefined reports, or you can drill down and view how a product is trending across multiple retail and marketplace platforms.
Build Brand equity
Don't let negative reviews impact you negatively. Build your Brand's equity with potential customers by engaging with your negative reviews.
Monitor the reviews that count
Not just Amazon. For sure Amazon is where it counts most of the times but we also monitor reviews on other sites like Walmart, BestBuy, Wayfair, Home Depot, etc...
Email Alerts
One of the best things about a dashboard is not using it if you don't have to! Get alerts sent directly to your email with review content, star rating, and deep links to drop in and respond.
Increased conversions
You don't need us telling you negative reviews on your products will reduce conversions or even kill a product. Stay on top of those negative reviews and keep your products alive.
Re-think Brand protection!
Don't let someone ruin your brand's pricing.
25M
Sellers on eBay with 1 billion products sold in '20 and 80% of them are new!
2M
Sellers on Amazon with 480 million products. 100K Sellers with $100K+ annual sales.
1K
Sellers on Walmart with 17 million products.
1
Number of Sellers it takes to ruin your Brand's pricing with MAP violation.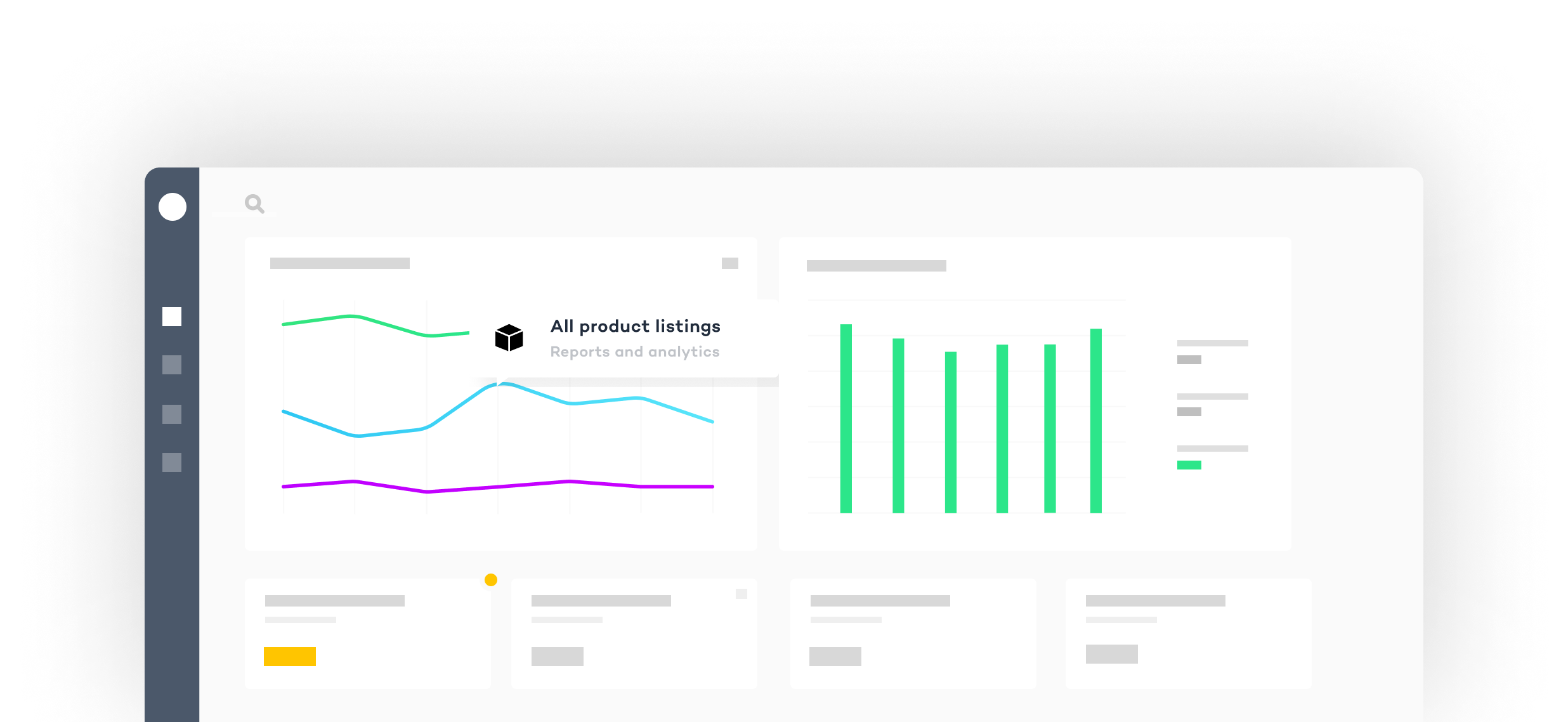 Automate Monitoring
Let us automate the manual spot checks you are doing today.
Intuitive Reporting Dashboard
Our UI was designed by our customers. Can't get much easier to use than that!
Scalability
Whether you are monitoring 25 products or 25,000 products we have a plan for you.
Wide integration
All the big guys, check. A lot of little guys, check check. The ability to add new sites on demand, triple check.
Get Started Today.
Join Brand owners across the world using FrigginYeah! to monitor, control and maintain their online Brand presence.
Start with a free trial today!
Let us show you how great our product is and start protecting your Brand today.
Get a free demo
See pricing
Surprisingly affordable and always competitive! Check out what we have to offer.